Year of Sharing gift recipients
Dedicated to transforming the way youth navigate through the foster care system in America, Together We Rise  works with social workers, CASA advocates, and other partners to educate volunteers — including people unable to foster — on issues within the foster care system while giving them meaningful ways to benefit the children in it.

To restore independence, confidence, a sense of belonging, and the simple joys kids often lose once in foster care, Together We Rise provides:
NEW duffle bags to replace the plastic bags many children must use while moving. These "Sweet Cases" are packed with teddy bears, blankets, hygiene kits, and fun activities.

FREE bikes and skateboards (for recreation and transportation).

Scholarships ($90,000/yr) to 10-15 college freshmen.

Birthday celebration boxes and MUCH more. 

 
Nominated in honor of:  Mrs. Bridgett Gibson (of Corpus Christi, TX), who is big hearted, loyal, and caring! Alicia Kim Philbert wouldn't be a mom without using the fostering system TWICE, so she makes this nomination to honor Bridgett and all caseworkers who work with adoptive parents to protect and love foster children.
Focusing in the areas of research and education, this special organization's primary goal is to help find a treatment or cure for Kennedy' disease (KD). Kennedy's disease is an X-linked, recessive, genetic, and progressive neuro-muscular disease. Every other day a child is born with this DNA defect, and many go through life unsure of when the disease will begin attacking their motor neurons and muscles. For this reason, the
 Kennedy's Disease Association
's mission drives them to:
Financially support and promote medical research to find a cure for Kennedy's disease
Create a support system for those living with Kennedy's disease
Share information about Kennedy's disease for those who seek it
Improve Kennedy's disease awareness in the medical community
Increase public awareness about Kennedy's disease and its effects on families
Nominated in honor of: The late Dr. George Napper, Jr., who was diagnosed with this rare disease over 30 years ago. Inspired by his dedication and commitment to his wife of more than 58 years, Delores, Dr. Napper's impressive career includes becoming the first Black police chief of Atlanta and serving as commissioner of what is now the Georgia Department of Juvenile Justice. An author and criminal justice professor, he also taught at Spelman, Clark Atlanta, and Emory Universities. This nomination was made by Dr. Napper's son, Chipp Napper.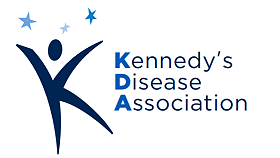 All for Lunch, Inc. believes no child should be denied a hot, nutritious lunch meal, regardless of their ability to pay. They work relentlessly to allow children to receive the same meals as their peers, without the stigma or discrimination of having an outstanding lunch tab.  All for Lunch is partnering with food pantries and co-ops throughout the community to help stock shelves with nutritious lunch and breakfast items so that children of families living with food insecurity can continue to have access to these essential meals.
Nominated in honor of: Alessandra Ferrara-Miller, All for Lunch founder and one-woman nonprofit organization whose mission to abolish all outstanding school lunch debt in metro Atlanta inspires nominator, Jaime Luckey.
Emmaus House works to improve the economic and social well-being of the residents of Peoplestown and surrounding neighborhoods of south Atlanta. Peoplestown is a historic community less than one mile south of downtown and the state Capitol. Emmaus House stands for justice and equity, and is rooted in faith and a deep respect for the dignity of every human being. The non-profit works tirelessly to harness the power of community, education, hope, and love to dismantle poverty, racism, and other barriers to opportunity in the lives and communities they serve.
Nominated in honor of: The parents of former Emmaus House volunteer and nominator Chantal Veira, for modeling the importance of volunteerism, giving, and community engagement.
For 22 years, the East Atlanta Kids Club (EAKC) has been on a mission to building a promising future for the children of southeast Atlanta. EAKC is a nonprofit, out-of-school -time tutoring, mentoring and enrichment program for girls and boys ages 7 to 17. The club was formed in 1998 by local residents hoping to give youth who otherwise have limited after-school and summertime options a safe and stimulating place to play, to learn, and to express themselves under the supervision of caring adults. The program began with a dozen youth and a handful of community volunteers and now offers a rich variety of educational and recreational activities and mentoring opportunities to more than 100 youth each year, free of charge.
Nominated in honor of: Libra Brittian, who has always pledged to serve the community and school system and has selflessly done so for 2+ decades. She's always the first to reach out and offer help to her students and their families before, during, and after school; with a HUGE smile. — Wendy Frazier (Libra's sister)
"The Grady Nia Project's mission is to empower African American women survivors of abuse who are experiencing suicidal thoughts — by providing access to behavioral health services, finding a new sense of purpose, leading more meaningful lives, and affirming their commitment to living a violence-free life. Nia provides a safe, compassionate community that supports women in healing and becoming active in society.  The program offers free individual and family therapy, weekly groups, and a 24-hour crisis system. It assists women in accessing community resources and educational/vocational training."
Nominated in honor of: "Every woman who is no longer with us, because her life was lost at the hands of an abuser." — Pauline Mansfield
For nearly 100 years, the American Heart Association has been fighting heart disease and stroke, striving to save and improve lives. Building healthier lives, free of cardiovascular diseases and stroke. When you donate to the American Heart Association, you're joining the fight against our nation's No. 1 and No. 5 killers — heart disease and stroke. Your donation helps fund lifesaving research, advocate for better health, improve patient care and reach at-risk populations.
Nominated in honor of: Someone who has inspired Yamini to do the work she loves, her PhD advisor and mentor, Professor Claudio Grosman.
American Heart Association
"In a world where crises abound and heartache is in every community, people who want to help often don't know where to turn. Together Rising has become a place where they turn. For hundreds of thousands of people across America, Together Rising has been the Next Right Thing. Together Rising connects people of conscience with the means to effectively address the urgent needs they see in their own communities and around the world."
Nominated in honor of: Alyssa's mom, Renee, because she's always the first to reach out and offer to help her friends and family.
Society for Science & the Public is a champion for science, dedicated to expanding scientific literacy, effective STEM education and scientific research. They are focused on promoting the understanding and appreciation of science and the vital role it plays in human advancement: to inform, educate, and inspire.
Nominated in honor of: Young Researchers — Yamini
The United MSD Foundation advocates for, supports, and funds biomedical research to cure Multiple Sulfatase Deficiency (MSD) and avails its research to cure other lysosomal storage diseases.
Nominated in honor of: Willow Cannan (7), daughter of Tom Cannan and Amber Olsen and MSD Warrior. In 2016, 2-year-old Willow Cannan was diagnosed with an ultra-rare, fatal, genetic condition called Multiple Sulfatase Deficiency (MSD). At the time of diagnosis Willow's parents, Tom and Amber, were told that no treatment or cure existed to help their daughter and that typically MSD patients do not live past their 10th birthday. Unwilling to accept the devastating reality that their daughter would not survive, Amber Olsen began a quest for answers — meeting with researchers and doctors in the US and abroad, and founded the United MSD Foundation. Through relentless research efforts and the support of generous donors, the United MSD Foundation has made great strides in the effort to cure this disease — through various drug trials and a path to the first ever clinical trial. Your donation helps to fund critical research to help all children with MSD live a healthy life without limitations. Willow continues to fight to live, and the United MSD Foundation supporters work to finish the fight to cure MSD.
The IMF's mission is to improve the quality of life of myeloma patients while working towards prevention and a cure. Founded in 1990, the International Myeloma Foundation (IMF) is the first and largest myeloma-specific charity in the world. With more than 525,000 members in 140 countries, the IMF serves myeloma patients, family members, and the medical community. The IMF provides a wide range of programs in the areas of Research, Education, Support, and Advocacy.
Nominated in honor of: President, Susie Novis Durie, who was a caregiver, and our Chairman of the Board, Dr. Brian Durie. In their leadership of the foundation, each has made enormous differences in myeloma, and in 2019, each was awarded an honorary doctorate from Vrije Universiteit Brussels for scientific excellence. — Diane Moran
Meals on Wheels San Antonio provides services through two programs focused on nourishing lives, enabling independence, and caring for the oldest residents in the community: Meals on Wheels and Grace Place Alzheimer's Activity Centers. Hundreds of dedicated volunteers travel across the city to deliver not only the hot meal but to also provide daily safety checks and opportunities for socialization. Grace Place Alzheimer's Activity Centers provide services to seniors with Alzheimer's and other dementia-related diseases. Respite, on-going education, and support are provided to caregivers.
Nominated in honor of: Jessica's parents, Vicki and Jesse Ball, who have pledged to serving the community and selflessly deliver meals at least three days a week to make sure that seniors are fed and feel loved — all with a smile and a wave! 
The Leukemia & Lymphoma Society's mission is to cure leukemia, lymphoma, Hodgkin's disease and myeloma, and improve the quality of life of patients and their families. Compared to other blood cancer nonprofits, LLS is the largest funder of cutting-edge research to advance cures. As the leading source of free blood cancer information, education and support for patients, survivors, families and healthcare professionals, LLS helps patients navigate their cancer treatment and ensures they have access to quality, affordable and coordinated care.
Nominated in honor of: Katie's Dad, who is a lymphoma survivor. He was diagnosed with diffuse large B-cell lymphoma 7 years ago, and we are happy to say he has been in remission for the past 6 years! Donations to organizations like the Leukemia & Lymphoma Society mean more research, which hopefully means that more people can experience remission.
Khan Academy's mission is to provide a free, world-class education for anyone, anywhere. Khan Academy offers practice exercises, instructional videos, and a personalized learning dashboard that empower learners to study at their own pace in and outside of the classroom. Khan Academy offers classes in math, science, computer programming, history, art history, economics, and more. Millions of students from all over the world, each with their own unique story, learn at their own pace on Khan Academy every single day.
Nominated in honor of: I would like to honor my parents, who are also my first "teachers". My parents' way of life introduced me to compassion, generosity, faith, and optimism as essential building blocks of resilience and success. —Yamini
Eubio is a team of scientists, physicians, and creatives who deliver exceptional scientific communications.
We belong to a community who aspires to inspire others to experience the wonder of life.
All views, thoughts, and opinions expressed on this site by individual contributors are not necessarily representative of Eubio and its employees.
Eubio is not responsible for and does not verify for accuracy any of the information shared by individual contributors to this site.