We would like to sincerely thank each of you for sharing your nominations and stories of inspiration during our "2020/2021 Year of Sharing" initiative. Because of your thoughtfulness, together we have been able to honor nonprofit organizations and people who are making real differences in our world during a time when we need it the most. 
We've curated a list of organizations that are doing great good in their communities. And, as we honor our final "Year of Sharing" gift recipient, Susan B. Komen® South Carolina, we ask that you join us as we celebrate the altruism and humanity of people like you, who bring so much light to our world.
Keep Shining!
"FOR THERE IS ALWAYS LIGHT, IF ONLY WE'RE BRAVE ENOUGH TO SEE IT. IF ONLY WE'RE BRAVE ENOUGH TO BE IT."
—AMANDA GORMAN
Year of Sharing: May Recipient
Susan G. Komen® South Carolina is part of the world's leading nonprofit breast cancer organization, working to save lives and end breast cancer forever.
Susan G. Komen's quest to end cancer addresses breast cancer on multiple fronts, such as research, community health, global outreach, and public policy initiatives, to make the biggest impact against this disease. In 2021, it is estimated in the U.S. that there will be1:
Among Women:
Among Men:
2,650 new cases of invasive breast cancer

530 breast cancer deaths
(1American Cancer Society. Cancer Facts and Figures 2021. Atlanta, GA: American Cancer Society, 2021.)
The organization is made up of local activists in more than 120 cities and communities, mobilizing more than 1.7 million friends and neighbors each year through events across the country. Susan G. Komen hosts annual MORE THAN PINK Walks and Races for the Cure.
Nominated in honor of: Anna Johnson's sister, Mary Barnwell, who is a survivor of breast cancer. In celebration of Mary and the many inspirational women and men we know who have lived with breast cancer, in October we will expand this last and very special Year of Sharing gift to include a virtual MORE THAN PINK Walk. We invite you to join us. Be on the lookout for more details as we draw closer to October.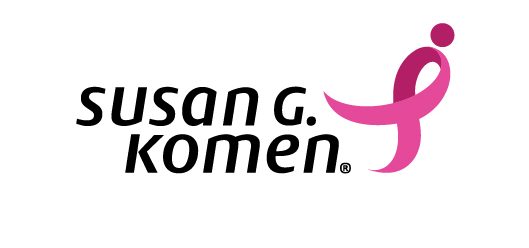 Eubio is a team of scientists, physicians, and creatives who deliver exceptional scientific communications.
We belong to a community who aspires to inspire others to experience the wonder of life.
All views, thoughts, and opinions expressed on this site by individual contributors are not necessarily representative of Eubio and its employees.
Eubio is not responsible for and does not verify for accuracy any of the information shared by individual contributors to this site.